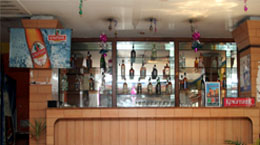 The Bar with flexible arrangements to allow patrons to imbibe their favorite drinks either singly or in groups. Brass Rail has the atmosphere for quiet contemplation or easy conversation. A wide choice of savoury snacks are served to nibble with your drinks. The Brass Rail is therefore a favorite rendezvous to meet friends and business associates.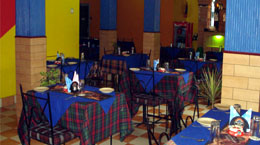 A place to treat only the intimate ones. Felicitate and honor your confidant or spend sometime with your chums and buddies. Family entertainment in weak end and take lunch and dinner. You can make your choice from a wide variety of authentic Moghlai, Chinese and Continental dishes. The lighting, the seating and the service are all designed for leisurely eating enjoyment.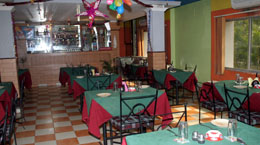 This cosy split level tastefully decorated restaurant where the food is at its best, tastiest and fastest, is open from sunrise to midnight offering a specially selected spread which you always wanted to eat. Also the selection of an executive luncheon which changes everyday. The restaurant is specially design for parties and get together. In this restaurant we also offer soft and hard drinks along cocktails & moketails.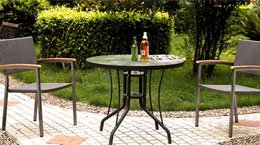 A manifestation of the lush green lawn with grand open air space provides the ideal venue to host all your major events. Camouflaged with modern and decorative lighting arrangements, power connections, food and liquor services and stage setup area, this place can enhance the significance of every event held. The open air natural ambience adds the touch of style and uniqueness spread over an area of 3500 sq.ft.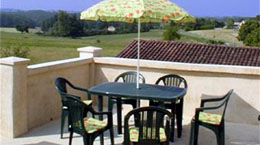 Open air restaurants gives the perfect feel of rich nature and environment and at the same time enjoy some great food with it, we have produced the perfect match of the both. Aquatic is creating a charismatic experience with their both the indoor and outdoor hospitality services.
Featured Services
HD TV
Free Wifi
Mini-Freezer
Laundry Service
24/24 Room Service
Doctor on Call
Hot & Cold Water
Free Car Park
Smoking room